Quality Assurance Program
The management and staff of RTI Laboratories are dedicated to the effective implementation of our Quality Assurance Program policies and procedures. Our goal is to meet the highest data quality standards and conformance with NELAP, ISO 17025-2005 guidelines, U.S. Department of Defense QSM and various state-specific requirements.
By meeting these stringent standards, we are able to produce scientifically defensible data that meets the analytical methods and client-specified objectives. We accomplish these goals by consistently incorporating our Quality System into each laboratory process as an essential part of day-to-day operations.
As part of the Quality Assurance Program, our QA professionals regularly ensure that the following areas are in compliance within the laboratory:
Review and compliance of SOPs
Standards preparation traceability
Instrument maintenance
Non-conformance and corrective actions
Document control
PE audits performance and compliance
Sample receiving
State/Agency certifications and validations
Records retention
Waste management
Instrument and equipment calibrations
Data package review and peer checking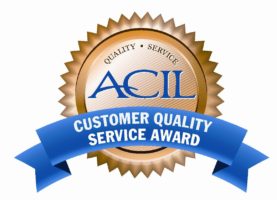 For more information, please access our Quality Assurance Program