Data Package Options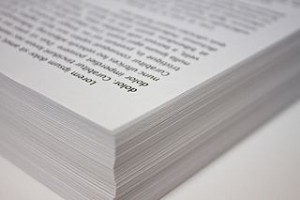 In order to meet the specific project needs of our clients, RTI Laboratories provides a wide array of data report formats that comply with state and federal regulatory programs. These range from Quality Control (QC) Level I results to in-depth, Level IV CLP-like data packages. The analytical results and related QC data can be provided as hard copy reports, electronic data deliverables (EDDs) or Adobe PDF files and may be delivered through US mail, fax, email or via our online data portal, Flashpoint.
Below is a breakdown of the data included within each reporting level.
| | | | |
| --- | --- | --- | --- |
| LEVEL I | LEVEL II | LEVEL III | LEVEL IV |
| Analytical Results | Analytical Results | Analytical Results | Analytical Results |
| Case Narrative | Case Narrative | Case Narrative | Case Narrative |
| Surrogate Recoveries, where appropriate | Surrogate Recoveries, where appropriate | Surrogate Recoveries, where appropriate | Surrogate Recoveries, where appropriate |
| Chain-of-custody | Chain-of-custody | Chain-of-custody | Chain-of-custody |
| | Method Blank | Method Blank | Method Blank |
| | Laboratory Control Sample (LCS) Summary | Laboratory Control Sample (LCS) Summary | Laboratory Control Sample (LCS) Summary |
| | Laboratory Control Sample Duplicate (LCSD), where appropriate | Laboratory Control Sample Duplicate (LCSD), where appropriate | Laboratory Control Sample Duplicate (LCSD), where appropriate |
| | Matrix Spike (MS) Summary | Matrix Spike (MS) Summary | Matrix Spike (MS) Summary |
| | Matrix Spike Duplicate (MSD) Summary, where appropriate | Matrix Spike Duplicate (MSD) Summary, where appropriate | Matrix Spike Duplicate (MSD) Summary, where appropriate |
| | Replicate/Duplicate, where appropriate | Replicate/Duplicate, where appropriate | Replicate/Duplicate, where appropriate |
| | | GC/MS Tune | GC/MS Tune |
| | | Initial Calibration | Initial Calibration |
| | | Continuing Calibration Verification (CCV) | Continuing Calibration Verification (CCV) |
| | | | Raw Data – including instrument logs, data sheets, chromatograms, spectra, extraction logs, digestion logs, and instrument sequences |